Meet: Gonzalo Arenas – VP of Operations at Inkitt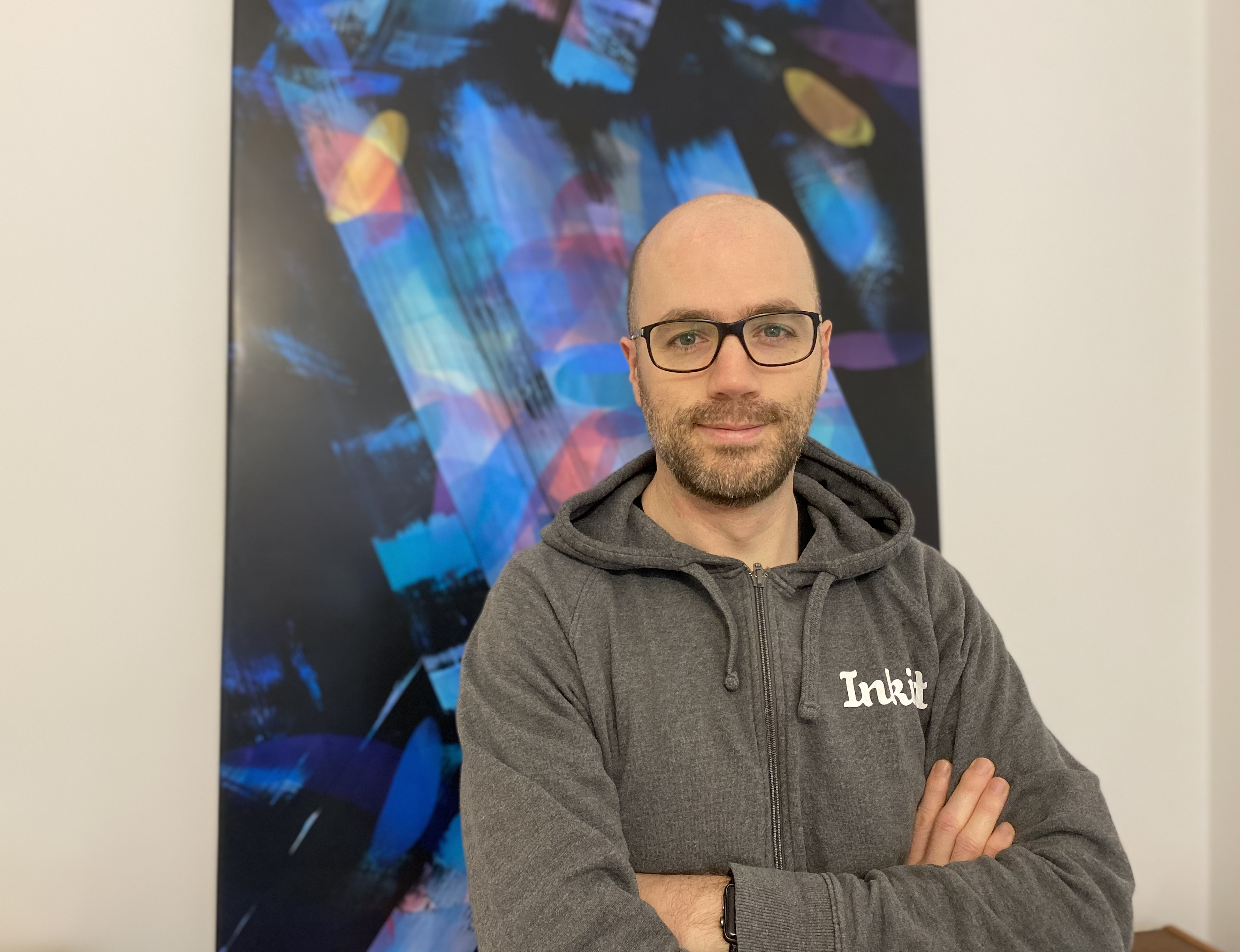 Gonzalo is our VP of Operations. Explore his personal motivation to join Inkitt and read about his insights into the exciting world of Operations at Inkitt!

When a headhunter reached out about a position at Inkitt more than a year ago, Gonzalo Arenas was having a really bad day at his old job. He opted to attend the initial interview with an open mind, even though he had no idea what Inkitt was about. What he heard about the company interested him enough to keep going with the process, and eventually come on board as VP of Operations. 
When analyzing a potential business venture, Gonzalo likes to ask what problem the company or product is trying to solve. With Inkitt, their data-driven approach to identifying talent is unique in the publishing industry. To Gonzalo, Inkitt looked like an undiscovered gem, with strong investors, a super interesting product, and a vision he could really get behind. 
The company's mission 'to discover hidden talents and turn them into globally successful authors' also resonated personally. Gonzalo's sister is a writer. For years, he watched her struggle to find success. "I consider myself well-read, and I recognized her talent. There was no reason why she couldn't breakthrough." Her story had a happy ending, but the roadblocks she faced left an impression on Gonzalo. At Inkitt, he has an opportunity to make a difference in an industry where great talent is often overlooked.
Gonzalo is drawn to ambitious companies, and Inkitt is nothing if not ambitious. The company wants to become the next giant media conglomerate.
Think Disney. "We want a presence anywhere people consume entertainment. If the platform hasn't been invented yet, we want to be there when it is." 

The introduction of Inkitt's Galatea app has been a game-changer, pushing the company to the next level in the media industry. It enables Inkitt to provide a full user experience, from beginning to end. The Inkitt platform is the place for readers and writers to interact. Writers upload their story, and a data-driven algorithm works behind the scenes, analyzing reader preferences and engagement. Manuscripts with high reader engagement are chosen for publication. 
Enter Galatea. The Galatea app adapts original Inkitt stories into immersive experiences by enhancing them with chat fiction, sound effects, visual effects, and haptic feedback. Not only is the app itself cutting edge, but it allows the Inkitt production team to continue analyzing user feedback.
This is Inkitt's unique formula for blockbuster prediction, and it's what makes the whole process so powerful. "We identify hits on the Inkitt platform, we license the content, and we continuously adapt that content based on user mindset and what they want. We own the distribution of the stories on Galatea, and because we do, we can continue on with the user journey."
Gonzalo necessarily has his finger on the pulse of the entire organization. Content operations, finance, talent acquisition, and the venture development teams all report to Gonzalo. "If I'm doing my job well, I'm taking work off the CEO's plate so he can be thinking strategically or diving into a tactical topic that needs his attention. I need to keep this train running on time." He is constantly thinking about strategy, efficiency, and future growth. As a data-driven organization, Inkitt began mostly publishing and producing romance stories because they're immensely popular. "We can get a lot of data from them and continue our learning."
But, the plan is to strategically expand the breadth and depth of genres, as well as diversifying formats. Audiobooks, television, even virtual reality is all on the table.

"One year in as the VP of Operations and the work is still exciting"! Thank you for being part of our journey, Gonzalo!

At Inkitt, we believe that every author in the world should have an equal chance to succeed. That's why our mission is to discover hidden talents and turn them into globally successful authors. Join us on our mission and start the next chapter of your career with us!