Employee Deep Dive: Anamika Chaudhary—Remote Work and Making Connections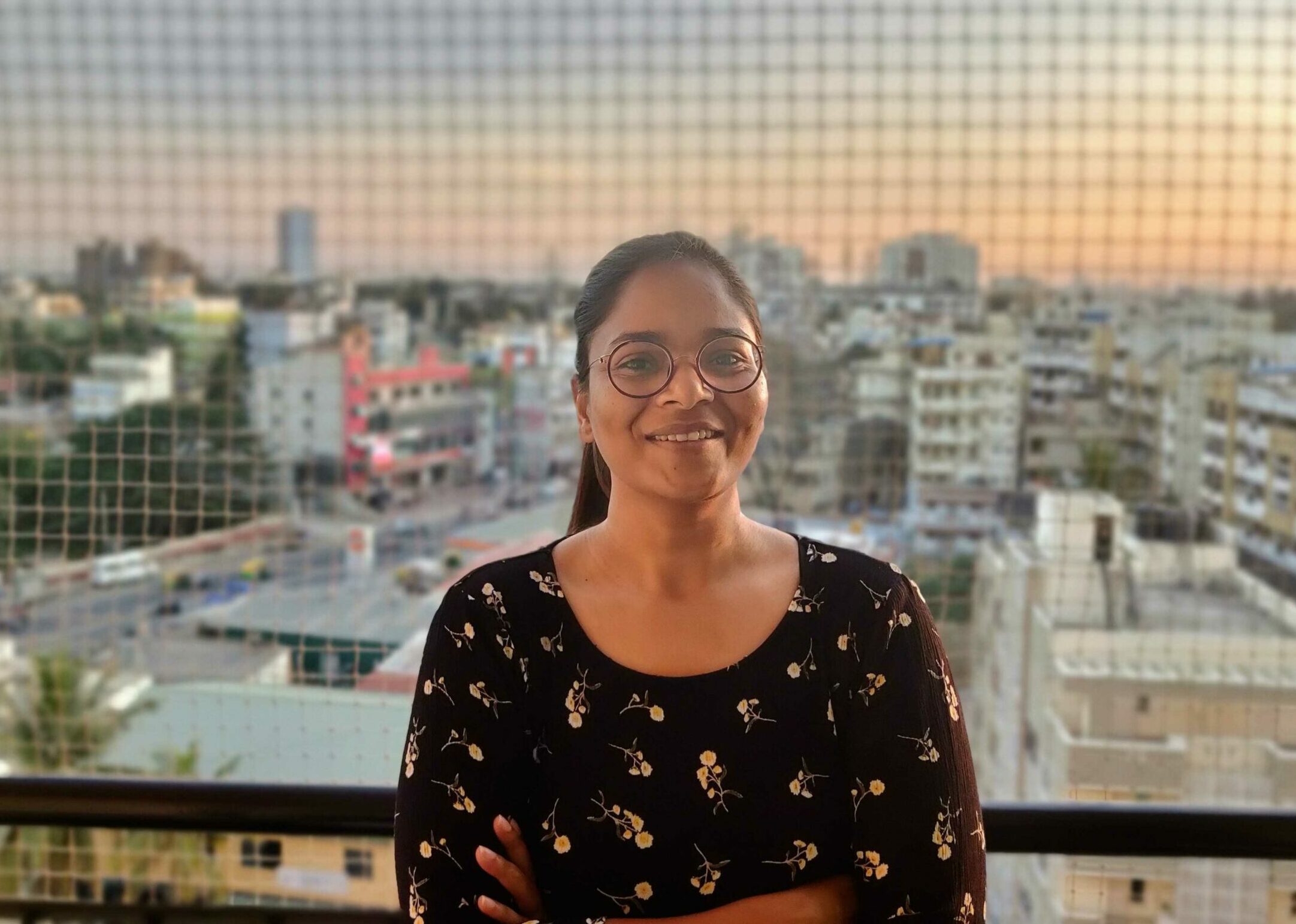 "At every stage of our life, we feel like 'This is the biggest struggle I will ever go through.' Even now, adulting, buying a car, looking into investments, buying a house. I would tell my younger self, 'Just chill, everything will work out.'"
– Anamika Chaudhary, Product Manager of Inkitt.
Anamika Chaudhary joined Inkitt in 2021 to work as a Product Manager. Today, she works remotely from her home in Bangalore, India, on the team responsible for subscriptions on the Galatea app. "I am really happy working at Inkitt," she says. "I think, even from working from home, we can still come together as a team and create so much value."
Remote work has become the norm during the pandemic, at a time when it's hard to see coworkers, friends, and family in person.
Anamika misses her older sister, who lives in Melbourne. "It has been two-and-a-half years since our family has seen my older sister. Since the borders closed in Australia due to the pandemic, we haven't been able to visit each other." Fortunately, she also has many friends and family closer to home in Bangalore, including her fiancé.
Anamika once created a start-up business with her best friend. Sadly, the challenges of the pandemic forced Anamika and her friend to pivot. "We have seen a lot of tough things together," she says of her cofounder. After their venture together, she decided to freelance until she started in her Product Manager role at Inkitt.
She is fueled by a love of board games, a childhood fascination that continues today. "Playing board games is my favorite social activity with friends. I also watch YouTube videos and play video games, like Ori, Guacamelee and Lisa to learn new experiences that I would apply in my life. I am always trying to improve myself."
Connecting with friends is important to Anamika.
She often plays games with her friends while chatting on Discord, and she enjoys reflecting on her life during these discussions. So, is remote work at Inkitt hard for her? "I'm really looking forward to meeting the Inkitt team in person," she says, "as I have only been in communication with my team online as I work remotely from India."
Still, working from home has its benefits. "I have the flexibility to work out, make good food, make dinner for myself, and have more free time," she says. "Before the pandemic, travelling to the office in Bangalore took one-and-a-half to two hours each day."
Anamika likes to learn new things and acquire new habits over time, and she looks up to people who have grown small ideas into huge companies: thought leaders from India, founders, entrepreneurs, and investors. She even read Steve Jobs' biography as a child.
When asked about what she would tell her younger self, Anamika reflects, "At every stage of our life, we feel like 'This is the biggest struggle I will ever go through.' Even now, adulting, buying a car, looking into investments, buying a house. I would tell my younger self, 'Just chill, everything will work out.'"
"I am definitely very happy with my current life," she says. "I am happy to learn so much while constantly improving versions of myself through experiences with friends, family, coworkers, reading books, playing video games, and moving through personal failures that have become big parts of my life."
At Inkitt, we believe that every author in the world should have an equal chance to succeed. That's why our mission is to discover hidden talents and turn them into globally successful authors. Join us on our mission and start the next chapter of your career with us!