Meet: Arseniy Oksenoyt – Senior User Acquisition Manager at Inkitt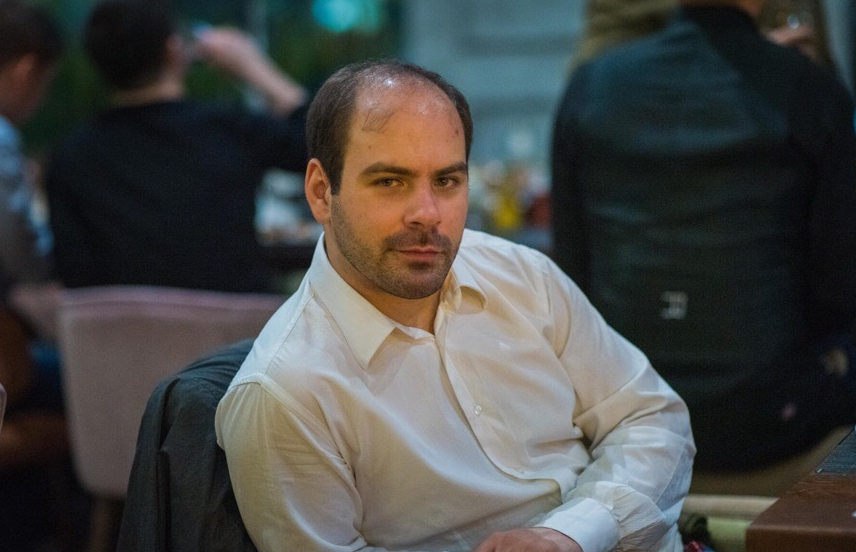 This time, we met our Senior User Acquisition Manager, Arseniy, to tell you more about his career journey, his work, and his impressions on the first months at Inkitt!

Working on the marketing and promotional side of the operation, Arseniy keeps focused on the company's growth. Simply put, his job is to drive traffic to Inkitt, specifically to the Galatea publishing app. This means analyzing and optimizing Inkitt's ad campaigns on Facebook, Google, Tik Tok, Pinterest, and any other platform on which Inkitt has a presence. He and his team are always looking for new, innovative approaches to advertising. Arseniy's job requires him to pay attention to detail, and combine his analytic skills with creative thinking. He needs to determine what's working, why it's working, and how to scale it. "I do something, I can see the result, and I'm able to measure the potential impact for the company." 
To do his job effectively, Arseniy must be in constant contact with the developers and the technical teams so he can stay on top of new features and content. A collaborative environment is necessary, and Arseniy considers it one of the company's greatest strengths.
"At Inkitt, everyone is responsible for their own task, but they also have a good sense of what others are doing. Everyone helps one another." 
Before coming to Inkitt, Arseniy worked in digital marketing and advertising for eight plus years. Originally from Russia, he promoted several businesses there from real estate, to banking, to car dealerships. A few years later, he moved to the client side and worked for one of the biggest IT companies in Russia. His last position before coming to Inkitt was promoting gaming apps. 
Relatively new to Inkitt, Arseniy is thrilled with his job and the people he works with. "It's like a big family, not just a business." He particularly praises the team-building activities organized by Inkitt's leadership, like the weekly all-hands meeting. With people from all over the world collaborating, both in-person and remotely, it is especially important to feel part of things. Arseniy says he's never felt this close with colleagues at the bigger companies he worked for. The comradery at Inkitt makes him want to do his job well, not just for the sake of the company, but also for his family of coworkers. 
Right from the beginning, Inkitt brings candidates on board with a thorough interview process. For Arseniy, a few things happened between the beginning and end of the process, namely his wedding and a global pandemic! While things may have taken a little longer than usual, by the time he was officially a member of the team, he felt ready to go. 
The next step was an orientation, about which Arseniy speaks highly. "The process of introducing someone to the company is very good. By the end, you know what to do and who to talk to if you don't know what to do."
Arseniy has nothing but praise for his work and his colleagues, and nothing but enthusiasm for Inkitt and the Galatea app.
"Every member of the Inkitt team brings value to it. And as for the product, it's a really interesting app with a big future!"

Thank you, for being part of our journey, Arseniy. You literally make Inkitt grow every day!
At Inkitt, we believe that every author in the world should have an equal chance to succeed. That's why our mission is to discover hidden talents and turn them into globally successful authors. Join us on our mission and start the next chapter of your career with us!